The E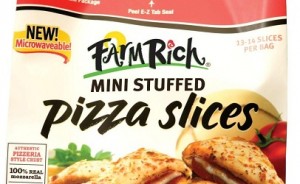 . coli outbreak linked to frozen food products that sickened 35 people in 19 states appears to be over, the Centers for Disease Control and Prevention announced Thursday.

The outbreak began in December of 2012, when the first illness began, and the last victims fell ill in mid-April of this year, according to CDC.

The source of the E. coli O121 bacteria was determined to be frozen foods from Rich Corporation, which were sold under the brand names of Farm Rich, Market Day and Schwan's.

A total of 9 patients, or 31 percent of those sickened, were hospitalized, said the agency.

Victims ranged in age from 1 to 75 years old, but the vast majority (82 percent) were under 21 years of age.

Of the 24 patients interviewed during the outbreak investigation, all reported eating frozen foods in the week before they fell ill; 19 recalled eating Farm Rich brand frozen foods.

While the outbreak is thought to be over, the recalled products have a long shelf life, and CDC cautions consumers that they may still have the product in their freezers. These products should be discarded and kept out of the reach of children.