Crepini, Brooklyn, N.Y., introduced a gluten-free version of its Egg White Thins, a low-carb, high-protein wrap that's made with about 90% egg whites, wheat flour, flax meal, non-GMO canola oil, salt and pepper.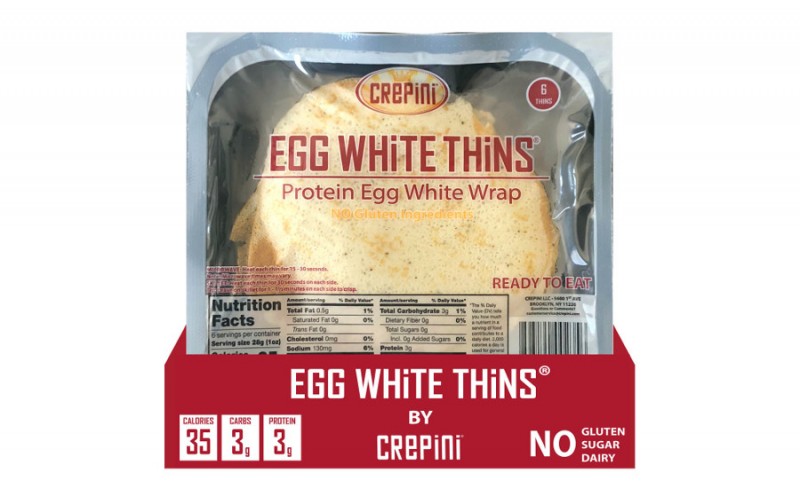 "The idea for Egg White Thins came to me in a dream," says Eric Shkolnik, co-founder and CFO. "We were working on the best way to cook egg whites for our Spinach Feta Egg White crêpes, when we realized we can cook them on our crêpe machines. Then it hit us, why not make an egg white wrap? We had no idea how many people would reach out to us, telling us how they are on strict diets such as the keto diet, and how our Egg White Thins have allowed them to enjoy food that they otherwise wouldn't be able to."
The gluten-free ingredients wrap is sold in Whole Foods, Target, Costco, Sprouts Farmers Markets, select ShopRite stores and about 2200 Walmart stores nationwide.