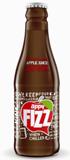 Parle Agro, a food and beverage company, has introduced its apple juice drink Appy Fizz in Returnable Glass Bottles (RGB) and cans.

The RGB format will make the product's entry in small towns and rural markets easier by catering to the aspirational needs of the rural youth - beverage at an economical price point, the cans will be launched only in metros, according to a press release by the company.

Nadia Chauhan, joint managing director & CMO, Parle Agro, explained, "The launch of Appy Fizz in RGB and cans are new avenues for growth and will open up more channels of distribution for the brand. The RGB format will enable penetration of Appy Fizz into rural markets and will also bring the drink closer to our youth consumers in tier 2 and 3 markets. Appy Fizz in cans not only strengthens the premium brand image but also enables us to drive better volumes and into various channels of trade. Cans are the most in-demand packaging format amongst young India, our core TG and thus the stylish Appy Fizz cans will certainly lead to increase in sales."