The U.S. Food and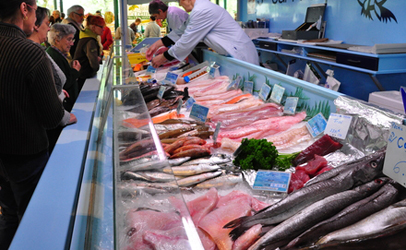 Drug Administration is responding to a lawsuit concerning the levels of mercury in seafood by updating its guidance for pregnant women and young children.

"It's an advisory, not an effort to mandate labeling," FDA Commissioner Margaret Hamburg told the Associated Press last week.

In July 2011, the Center for Science in the Public Interest (CSPI) and the Mercury Policy Project (MPP) petitioned FDA to require signs in supermarkets and labels on packaged seafood giving consumers information on the relative amounts of mercury in fish and other seafood.

After receiving no response from the agency for two-and-a-half years, the groups filed a lawsuit to set a deadline for FDA to respond.

FDA warns that pregnant women and young children should avoid certain fish and shellfish containing higher levels of mercury that may harm an unborn baby or young child's developing nervous system. But CSPI and MPP argue that the agency's "What You Need to Know About Mercury in Fish and Shellfish" from 2004 is not reaching the general public and that particularly at-risk groups need updated information.

In her interview with AP, Hamburg said that FDA will be updating guidance about what pregnant women should and shouldn't eat based on the mercury levels in various species. The agency does not intend to require labels as suggested by the two groups.

CSPI food safety director, Caroline Smith DeWaal, told AP that the new guidance will be especially helpful if the information is kept at fish counters in grocery stores.

FDA recommends that pregnant women and young children eat two average meals a week of a variety of fish and shellfish lower in mercury such as shrimp, canned light tuna, salmon, pollock and catfish. They should not eat shark, swordfish, king mackerel, or tilefish.