US-based K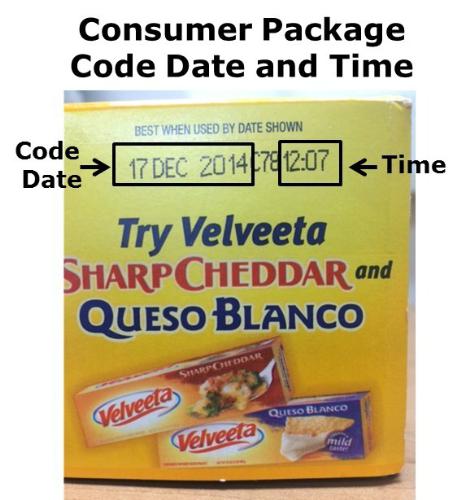 raft Foods Group is voluntarily recalling 260 cases of Velveeta Original Pasteurized Recipe Cheese Product as it does not contain appropriate levels of sorbic acid, a preservative ingredient.

As a result, the product could spoil prematurely and/or lead to food borne illness.

This recall covers one batch of product made on one manufacturing line during a few hours of production. The product was shipped to three Walmart distribution centers and may have been redistributed to stores in up to 12 Midwest states.

According to Kraft Foods, affected products may have been shipped to Walmart stores in Colorado, Illinois, Indiana, Iowa, Kansas, Michigan, Minnesota, Nebraska, North Dakota, Ohio, South Dakota and Wisconsin. The products were not shipped outside of the US.

The product affected by the recall is Velveeta Original Pasteurized Recipe Cheese Product, size 32 oz, with 12 units per case. It bears Case UPC Code of 10021000611611 and Consumer Package UPC Code of 021000611614.

The recall was initiated after affected product was identified during a review of finished product samples. Kraft Foods noted that it is taking steps to ensure that such incident does not happen again.

Consumers who purchased any of these products have been advised to not eat them, but to return the products to the store of purchase for an exchange or full refund.