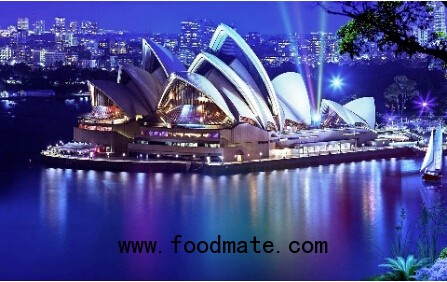 A truly forgotten wine-importing market if ever there was one and yet one that is Champagne's eighth market by volume.
Initially a very small market, but one that was very diverse and specialist, the last few years have seen ever more activity in Australia. As Pol Roger's Laurent d'Harcourt mentions, Australia has diversified its offering in the last three to four years, "not just with grower Champagnes but supermarket Champagnes too".
Growth over 2011 was particularly strong, 31%, to 4.8m bottles. There are two important factors that best sum up Australia's rise.
Firstly, like South Africa, Australia is a wine-producing country, with a lot of people that drink wine regularly and, enjoy drinking imported wines too.
The Australian Bureau of Statistics recorded a 4.2% rise in imports to 67 million litres in 2011. As such, imported wines (of which France is the leading country) now account for 12.6% of sales, up from 7.1% in 2006/07.
As Thibault le Mailloux at the CIVC points out, the "Anglo-Saxon" link (or drinking culture) also plays its part.
Importantly as well, the exchange rate is extremely favourable, which makes Champagne "more affordable than ever", says le Mailloux.
As was recently pointed out in the drinks business, the average price for a bottle of Champagne has fallen from around AU$70 in 2007 to around $45-$55 last year and at that price Australians are more likely to buy Champagne than they are local sparkling wine.
Add in as well the mining boom that Australia is experiencing and the recent discovery of "trillions of dollars worth of oil in the outback", which The Daily Telegraph reported could turn the country into a "new Saudi Arabia".
The volume growth may have watered the overall quality and value down a little, but it also points to a market where a much wider section of society is getting a taste for bubbles and consumers have money to burn.