Guacamole is one of the most consumed products derived from avocados. Agora America is a German company that produces avocados in Mexico in order to process them and import them to Europe. The company is mainly focused on the distribution of guacamole and frozen avocados, but does not rule out the marketing of fresh avocados in the future.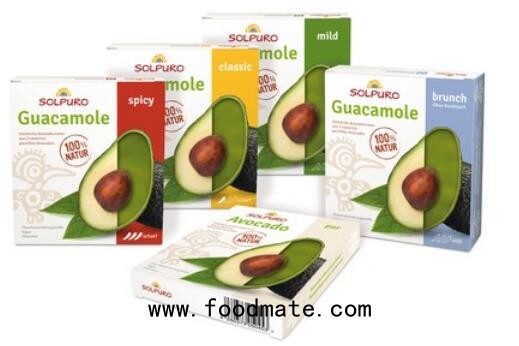 "Avocado is a fruit that is difficult to handle; people don't really know how to identify when it is ripe," says Nicolaus Vorwerk, manager of Agora America. "Furthermore, it is often necessary to harvest the avocados early in South America to prevent them from ripening too quickly, but they reach Europe without much flavour. That is why it is especially important to harvest them at the right time and offer them ready to eat to the customers."
Guacamole
The importer affirms that the guacamole market has grown a lot snce the company was founded in 2013, and that it will surely continue to grow. Agora America is currently shipping 30 containers of guacamole per year to Germany, Turkey, Norway and the Netherlands.
The company works with the avocados grown by its partners in Mexico, who also own all the necessary machinery to extend their shelf life and process them, so that the guacamole can retain its flavour during its trip to Europe. Its products are conventional, although they expect to introduce an organic line in the future.
Prices
As for the impact of El Niño and other weather conditions, while it is true that the avocados for processing do not need to meet the same external quality standards as those of the fruit intended for fresh consumption, the importer assures that its avocados have the same quality and the same flavour as the fresh ones, because "they need to be perfect."
This year, Mexico has suffered some damage from hail, which destroyed part of the flowers, resulting in a very small supply and a considerable increase in prices. Prices have also been affected by the exchange rates, as the Euro is now worth less than the dollar, according to the trader.