Thanks to the Netto-initiative "Keiner ist perfekt' (no-one is perfect), from 2 to 6 May 2017, there were again not-quite-perfect apples and carrots on shelves in Netto shops all over Germany. Netto has been sensitising its customers with this marketing campaign to the subject of food wastage since 2013. These fruits and vegetables, although they look different, do not taste any different to those that meet industry standards. These crooked edibles are grown in Germany. The short transport distances are good for the environment and, at the same time, it strengthens trade relations between the retailer and German farmers.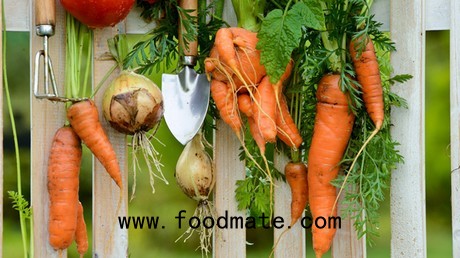 The products were placed in prominent positions in the shops. The aim was to draw customers' attention and increase their appreciation for these types of food. These not-so-perfect products were sold at good prices: a 2 kg bag of apples cost 1.49 euro and a 1 kg bag of carrots went for 0.69 euro.
"More tolerance for crooked fruit and vegetables!" the Netto Discount Supermarket chain has been saying this for four years in a row. The retailer is taking a leading role in this area. The regular sales campaigns are a favourite among Netto customers. Other sales campaigns relating to the Netto sustainability initiative are held throughout the year and are adjusted according to availability during the German harvesting season.