Over the past few years, Californian agriculture has been affected by the lack of labour, so much so that finding new solutions for thinning, weeding, irrigation and harvesting operations became imperative for lettuce producers in the Salinas Valley. Thinning is an especially demanding operation, as it is carried out by hand.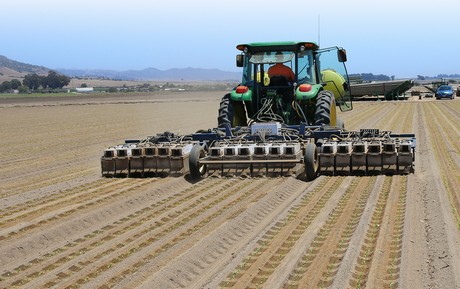 For these reasons, automatic thinners equipped with a computer to process images and a system that sprays herbicide to eliminate undesired plants were introduced 4 years ago. Growers are assessing their cost and performance to verify whether they are suitable for this kind of operation. Only one person is needed to drive the thinner and plants are removed guaranteeing the distance from the rows as well as weed control.
Researchers from the California State University in Fresno conducted field tests in 2014 and 2015 to compare the time difference between automatic and manual thinning, quality and yield differences, weeding efficiency and disease incidence.
"The machine only took 5 hours per hectare instead of the usual 18 with a cost dropping from €250 to €110/ha. This way, operators get more money as well. Automatic thinners left some double plants when they were too close, meaning additional time was needed to remove them, and soil and wind conditions must be taken into consideration before using them. Still, they proved rather efficient without affecting yields or disease incidence. Automatic thinners take 1/3 of the time compared to manual thinning."