Fi Asia-China (FiAC), a one-stop sourcing platform for Food & Beverage Manufacturers
Fi Asia-China
(FiAC) , organized by UBM, UBM SinoExpo, and CCMHPIE, is a prestigious trade show for food and beverage industry professionals around the world. It is able to bring all the specific segments within food and beverage industries under one roof, showcasing a large range of exhibits including food additives, compound food additives, food raw materials, food ingredients, food processing aids etc.
  In the process of serving the Chinese market for nearly 20 years, FiAC has improved its reputation year on year. Now, it is a must-go platform for who looking to create and growth businesses in China, creating an international business community for all food and beverage insiders.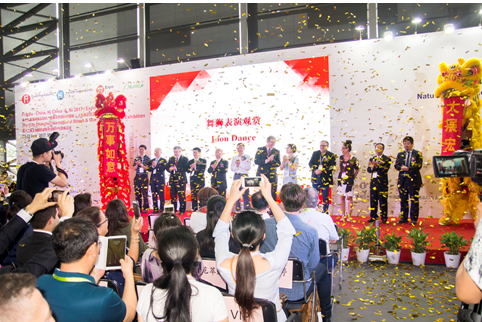 Exhibition scale of 80,000 square meters involving the entire food and beverage chain
  For the long-term development of FiAC, in 2018, it will separate from
Hi China
(HiC), the leading health and natural ingredients exhibition in China, and take place from July 11 to 13 2018 together with ProPak China 2018, the China's representative event for food packaging industry, meanwhile alongside China's two remarkable industry-related events Starch Expo 2018 and Expo Food Manufacturing 2018, providing one-stop sourcing platform for Food & Pack industries.
  Combined, the exhibition area will reach 80,000 square meters involving hundreds of thousands of professional visitors.
  Food and beverage industry event with access to more than 35,000 professional visitors
  The cooperation with ProPak China is a significant value move for the long-term development of FiAC, making FiAC a reference point involving both upstream and downstream food and beverage industry chain.
  ProPak China has a long history of nearly 24 years in serving Chinese food industry, and has built a high reputation among the food package and processing professionals of China, which means it will bring more industry relevant visitors to FiAC, which expected to be as many as more than 35,000 professional visitors and 20% of them from abroad, meanwhile create more actual and solid business opportunities for all attendees than ever.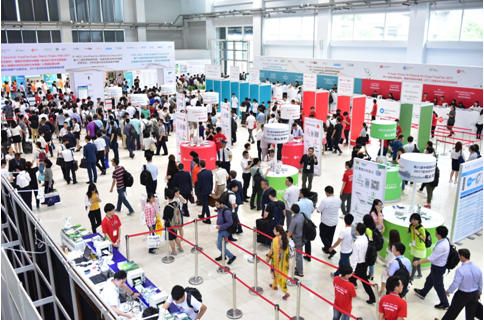 Business opportunities through B2B meetings with food and pack industries professionals
  We will work together with an experienced B2B meeting organization expert, and build a smart matchmaking system across the fairground to pre-schedule face to face meetings basing on the requirements and needs of both sellers and buyers.
  This B2B meeting program will shape FiAC as an excellent tool for both attending buyers and sellers from food and pack industry around the world to find targeted partners in way more easily, more efficiently and more directly, and so to make all attendees get a better ROI at FiAC.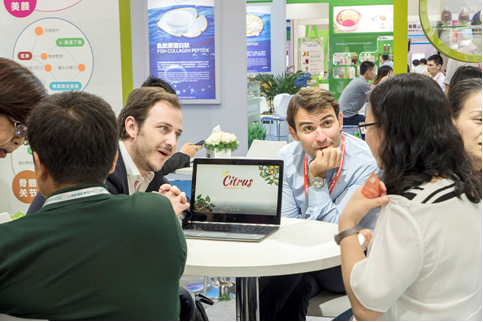 Smart software Supplier Finder for finding targeted exhibitors more quickly

  Supplier Finder is an excellent smart software that FiAC will place at the strategic locations on site for all professional visitors to make the best use of time and find targeted exhibitors more quickly.
  It is equipped with a simple but very useful interface that all attendees from both China and abroad will easily get through, providing profiles of all exhibitors and the route to the targeted booths.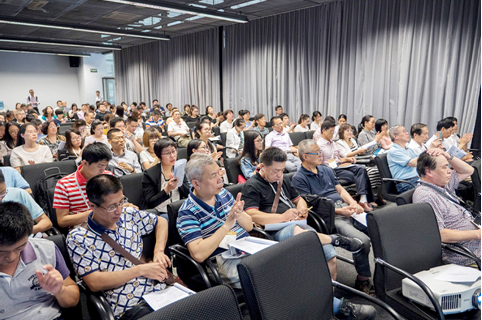 Diverse themed conferences proving cutting-edge intelligence on food and pack industry
  Under the great supports of the renowned speakers and associations from food and pack industries, we will organize a large number of activities and themed conferences, seminars, and round table meetings on site, presenting diverse educational speeches, courses and intelligence, industry regulations and policies, and market trends to all attending professionals from food and pack industries including c-suites, management levels, retailers, manufacturers, suppliers, distributors, importers and exporters etc.
  About FiAC's organizers UBM, UBM SinoExpo, and CCMHPIE
  UBM is a B2B event organizer, coordinating around 300 events every year. Placing emphasis on encouraging communication opportunities, the company claims to know how to attract the right people for the industries it serves. From furniture, to fashion, to pharma, UBM organizes events for more than 50 different sectors.
  UBM SinoExpo is a joint venture between Shanghai Sinoexpo International Exhibition and UMB, which manages online-to-offline (O2O) tradeshows in Asia. With headquarters in London, the company holds 27 international events, which present more than 10,000 exhibitions and sees visitor numbers of around 250,000. Key events organized by UBM SinoExopo include CPhI China, FiA China, and Hotelex, and Expo Finefood etc.
  China Chamber of Commerce of Medicine & Health Products Importers & Exporters (CCCMHPIE) is a national trade association that coordinates foreign trade activities for member enterprises providing consulting services. Working under the Ministry of Commerce, CCCMHPIE's business involves healthcare products, Western and traditional Chinese medicine, and raw materials, as well as research and development (R&D)。
  Fi Asia-China2018 Outline
  Event Date: 2018-07-11 - 2018-07-13
  City: Shanghai, China
  Address: No.2345 Longyang Road, Pudong New District, Shanghai, China
  Venue: Shanghai New International Expo Centre(SNIEC)
  Organizers: UBM, CCCMHPIE, UBM Sinoexpo
  Official site:
  For more information, please contact us
  Ms. Emma Ruan
  Email: emma.ruan@ubmsinoexpo.com
  Tel: +86 (0)21 3339 2280