UK supermarket chain Waitrose has launched new vegan pizza bases - containing a blend of flour and vegetables. The bases currently on offer at the supermarket include courgette and cauliflower, which both contain around 65g of vegetables.
They were created by Magioni -a company formed by Manon van Essen- who has sold 13,000 pizzas a day since launching the product in Holland. Van Essen perfected her cauliflower pizza recipe in her kitchen, before pitching her brand to Albert Heijn, the biggest supermarket in the Netherlands. Now stocked by 1,000+ stores, she is in talks to grow to a further six countries in the next year.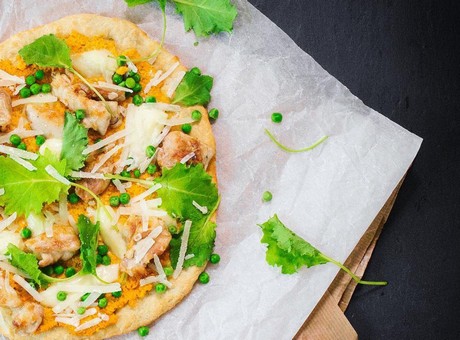 In a statement sent to Plant Based News, she said: "We are so proud to have helped Holland to eat an extra 250 million grams of veggies last year. Now we're excited for our small brand of young foodies to come to the UK and provide an option for anyone who doesn't want to choose between healthy eating and one of the nation's favourite foods."
The bases are currently available at Waitrose, with plans for a second range to launch in the store on September 12.