Canadian wheat gro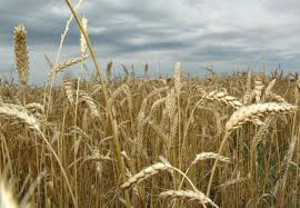 wers will probably reduce output by 26 per cent this year and canola production will also fall, the government's statistics agency said today.

Wheat production will drop to 27.7 million metric tons from a record 37.5 million in 2013, Statistics Canada said in a report from Ottawa. The average estimate of 10 analysts surveyed by Bloomberg News was 29.1 million. The canola harvest in Canada, the world's largest grower, will fall 23 per cent to 13.9 million tons. Analysts had forecast 14.8 million.

Growers on the prairies said excessive rains in late June were likely to limit harvests, after flooding prompted local governments in Saskatchewan and Manitoba to declare states of emergency. Canadian farmers see output at "more normal levels" in 2014 after record spring-wheat, durum and canola crops last year, Statistics Canada said.

"The report in general is below the trade's estimates," David Reimann, a market analyst at Cargill Ltd. in Winnipeg, Manitoba, said in a telephone interview. "It's a bit supportive to the canola market."

The report is "mildly bullish" for canola as there may not be enough supplies to maintain the current level of exports and domestic processing, John Duvenaud, the publisher of Wild Oats Grain Market Advisory, said today on a conference call.


Limited Rallies


At the same time, any rally in canola prices may be limited by the "landslide" of soybeans expected from the U.S., Reimann said. Output will rise to an all-time high of 3.82 billion bushels this year, the US Department of Agriculture said on 12 August

Canada's spring-wheat output will drop 27 per cent to 20 million tons, while durum will fall 24 per cent to 4.95 million tons. Soybean production is expected to increase to 5.9 million tons, surpassing the all-time high of 5.2 million tons a year earlier, the government agency said.