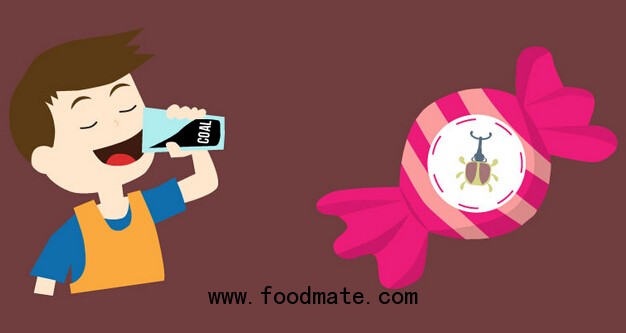 Sometimes, it's hard enough trying to decide what to get at the grocery store. According to Food Packaging Labels, that decision just got a little harder. The packaging site revealed a very eye-opening infographic that lists 5 ingredients that aren't commonly found in food labels.
From human hair to rodent hair, these are definitely not what you'd expect to find in your everyday shopping list. Yet, there they are.
Definitely going to make us second guess the stuff we eat now. At least until the weekend.
When diciding whether to buy a particular food item, we ofen read the product's nutrition label . Lbaels on food packaging helps us find out which incredients it contains, if it's gluten-free ,contains less saturated fat, etc. Although food labels contain important informaiton ,there are some things that just remain hidden. Here is a list of weird food facts that you probably didn't konw:
1. Bread contains human hair!

○ L-cysteine is an amino acid used in baking industry as dough conditioner.
○ It is most often derived from human hair because it's the cheapest source of L-cysteine.
2. Beaver-flavored ice cream

○ Castoreum extract is an ingredient commany used as ice cream flavoring.
○ It comes from castor sacs of male and female beavers.
3. Bug-based candy glaze

○ Shellac is a secret candy ingredient that makes it smooth and unmelting in your hand.
○ It is derived from the secretions of Laccifer lacca, a bug from the forests of India and Thailand.
4. Bugs make your food red


○ Food coloring konwn as carmine is extracted from female cochinel insect shells boiled in ammonia or a sodium carbonate solution.
○ It makes ice cream , yogurt, candy and fruit drinks red.
5. Is that fish in your beer


○ Isingglass is a gelatin-like substance made from the swim bladder of fish.
○ It is added to unfiltered unpasteurised beer to help remove any unwanted yeast and solid particles.