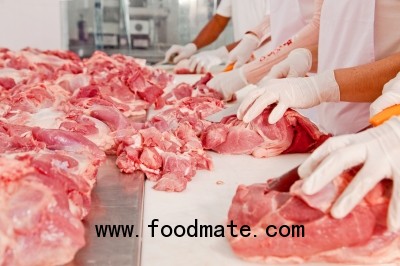 A Chinese court has penalised two units of US-based food processing company OSI Group with up to $364,875 and sentenced imprisonment to 10 of its employees claiming that it sold outdated products to fast-food chains such as KFC and McDonald's in China.
The ruling brings an end to the long-running investigation on OSI, which has been embroiled in a safety scandal in 2014 that affected the fast food companies that it supplied to including McDonald's, Yum Brands, Pizza Hut and Taco Bell in China, reported Reuters.
The Shanghai Jiading People's Court sentenced the OSI China general manager Yang Liqun to three years of jail and deportment. Yang Liqun was the only non-Chinese citizen among then 10 sentenced.
The rest of the defendants were sentenced from 19 months to 32 months of jail term, reported The Wall Street Journal.
Following the ruling, OSI Group expressed its plan to take legal action.
The company was quoted by The Wall Street Journal as stating: "The verdict is inconsistent with the facts and evidence that were presented in the court proceedings."
OSI also said that the Chinese government unfairly held the employees for 17 months. It plans to sue Dragon TV, which is a state-run media channel in China. Dragon TV had telecast the 2014 report. OSI claimed that the channel had "made false and incomplete accusations that ignored facts and Chinese law", reported The Wall Street Journal.
The Dragon TV's report brought down business for OSI in China, following which Chinese authorities arrested the six employees at the company's Shanghai unit and launched an investigation into the case.
In its statement on Monday, OSI was quoted by The Wall Street Journal as saying that it: "can no longer accept injustices against our people and our reputation."
The company said it saw itself "forced to consider an appeal through all legal channels in order to eventually be granted a just, evidence-based verdict."