"With normal weather conditions, the supply period for American and Canadian cherries begins in June each year and lasts for about 3 months until September. This year's US and Canadian cherries to China's export season is in progress. From the current situation, the market operation is relatively stable," according to Hu Kehuang of Wuhan Lingyi Commercial Management Co., Ltd.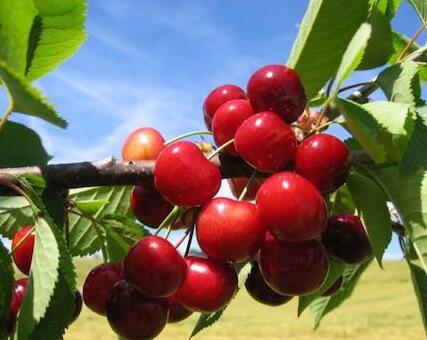 "I think that compared with American cherries, the market advantage of Canadian cherries in China will be more obvious. This is because: First of all, Canadian cherries have a better taste and higher sweetness. Secondly, under the impact of the Sino-US trade war, the US cherries exported to China will be hit with higher tax rates, which will directly increase the import costs of Chinese traders."
"But this doesn't mean that we will lose the market for American cherries. After all, as the income of Chinese consumers increases, the spending capability of Chinese people is becoming stronger and stronger. They are willing to pay higher price for good quality imported fruits. Therefore, I believe that the increase in tax rate has limited impact on the export of American cherries to China."
"Under our private brand '12ISLANDS', our imported cherries are sold to domestic wholesale markets, supermarkets, enterprises, etc. through the traditional sales model and e-commerce platform,. The current supply area is mainly in Central China. Regarding the packaging model, we launched targeted packaging for different sales channels. For the general market, we sell the whole box without making additional packaging; and for the e-commerce platform we use our own packaging and logo."