Potato processing equipment company Kiremko launched its new Guard family at Anuga FoodTec in Cologne, Germany. The Guard family is a series of advanced data collection systems that support, control and protect potatoes throughout the processing system. Within the processing line, each of the Guards has a specific role and provides valuable data to ensure product quality.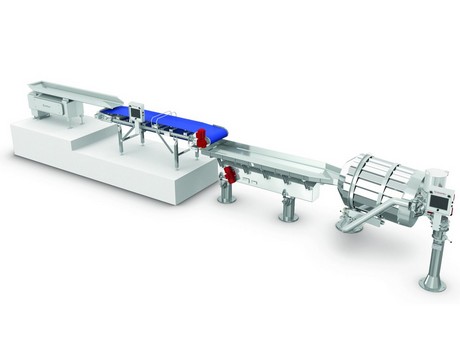 Currently the line includes four Guards: PeelGuard, KnifeGuard, DryGuard and WeighGuard. But there are more systems under development. PeelGuard works with Kiremko's steam peelers, collecting data on all sorts of parameters, including length, black and green spots, remaining peel, processed amount, depth of the removed peel and peel losses. The sensor provides up-to-date information on the quality of the product being peeled. Access to this data allows users to optimize settings and ultimately maximize yield.
Still, produceprocessing.net reports that the Guard Family is constantly under development. Working in partnership with Tolsma- Grisnich, a company that specializes in potato storage and harvest, Kiremko is developing two new Guard systems. They hope to launch those new systems at Interpom, an international potato event held in November in Kortrijk, Belgium.