Askinosie Chocolate LLC partnered with California-based Heath Ceramics on its newest product, an avocado dark chocolate bar.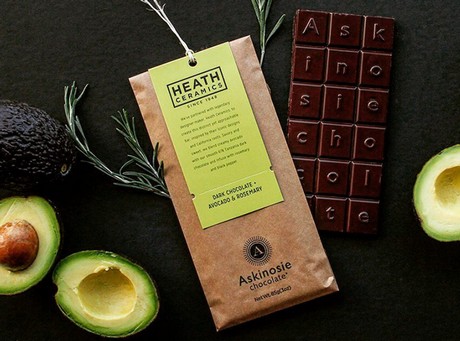 The new offering in Askinosie's CollaBARation line, dubbed Dark Chocolate + Avocado & Rosemary, incorporates Hass avocados mixed with cocoa beans from Tanzania, organic rosemary and black pepper.
The chocolate bar is the eighth in the CollaBARation line, through which Askinosie partners with other companies via ingredients or techniques. For Heath Ceramics, which designs and manufactures tableware and other home goods, it's about technique, says an article on sbj.net.