Diane Gabry wanted brownies and knew just where to go.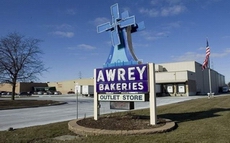 The Farmington Hills resident grew up in Livonia, not too far from Awrey Bakeries. "You could smell that bakery baking," Gabry said Friday. "It's been here forever. I've always tried to support them because it's always been about supporting local businesses."

But nostalgic trips by customers like Gabry might not be enough to save the bakery, which is preparing to shut down its Livonia facility barring a purchase by another buyer.

The bakery is continuing to prepare for an online auction Feb. 20-21, which would indicate that the company is planning to shut its doors. While those plans continue, the company is also talking to potential buyers, according to Dan West, president of the Livonia Chamber of Commerce.

Production also continued this last week. "There are still people working there and still producing product there," West said. Cars were parked Friday in the back lot, indicating that employees were still working there.

The company has been one of Livonia's signature businesses for many years on Farmington Road, after relocating from Detroit.

Mayor Jack Kirksey said Wednesday that Awrey had pulled permits for the auction. "All of it is moving forward," he said. Kirksey was not aware that any buyer had been found for the company.

Employees were notified in late November that Awrey could lay off about 200 workers — and possibly shut down — due to economic conditions unless a buyer or investor was found.

A letter was delivered to United Distributive Workers, Council 30. By federal law, Awrey must give workers — or their union representatives — at least 60 days notice. The company had 157 union employees and 46 non-union workers, according to a notice signed by Awrey CEO Bob Wallace. He had informed employees the bakery would "fully and permanently close" during a 14-day period between Jan. 27 and Feb. 9 unless a buyer or investor was found.

Wallace did not return a phone call Friday seeking comment on what was happening with the bakery. Sources indicated that Wallace will not discuss any potential purchase of the company or shutdown of operations with the news media.

Awrey, a 102-year-old company, moved to Livonia from Detroit in 1967. Awrey Bakeries got its start in 1910 in the home of Fletcher and Elizabeth Awrey, who were living in Detroit after moving from Canada.

Awrey Bakeries makes a number of different items, including cakes, cookies, Danish pastries, doughnuts and croissants, which are used by restaurants, hotels, schools, hospitals and other institutional customers.

The Awrey family no longer owns the company, which was sold in 2005 to Hilco Equity of Chicago and Monomoy Capital to help the company emerge from Chapter 11 bankruptcy. In June 2009, Awrey's purchased Athens Elegant Dessert in Noblesville, Ind., which specializes in the company's cheesecake and high-end desserts.

The parking lot of the Awrey Bakeries retail store continues to buzz with a steady stream of customers, who scurry from their cars in cold winter temperatures to purchase what might be their final cakes, brownies and muffins from the company.

On Friday, Noel Winger of Highland said he heard about the bakery's problems and wanted to stop to pick up something for his kids. He bought a carrot cake.

"It's a damn shame (if it closes)," Winger said. "It's just another icon that's going to shut down. It's going on all over the place here."

Delphine Stanisz of Livonia shook off the chill to return a shopping cart after she placed her purchases in her car. "It's just the memories, the memories," she said when asked why she was there. "I remember when they were on Tireman and going there to buy from them all these years. I loved everything there, their long johns and their cakes."

Audreon Steagall of Redford said she would miss Awrey's. She, too, remembers when the bakery was on Tireman in Detroit, as she lived not too far from it. "I would miss them because they have nice products. I don't know what is going to happen," Steagall said.

Julia Peronis of Livonia stopped there to buy some English muffins. "I wanted to buy them to support Awrey's and keep it open," she said. She remained optimistic that a buyer could be found and a sale would go through to keep the business operating.