United Biscuits, the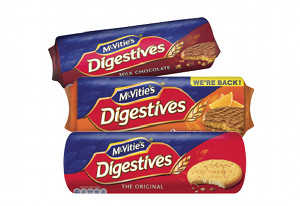 maker of McVitie's Digestives and Penguin bars, is expected to float on the London Stock Exchange this autumn, with a value of £1.5 billion.

Although, there is a possibility that Blackstone and PAI Partners, the consortium who acquired United Biscuits in 2006, will sell the company if a better offer is received. United Biscuits was previously listed on the London Stock Exchange before being acquired by Blackstone and PAI Partners.

Several companies are believed to have expressed an interest in purchasing United Biscuits, including Weetabix, Kellogg's and Hony Capital - a Chinese private equity firm. Kellogg's is reported to be considering making an offer of £2 billion but has not commented on the speculations.

However, a stock market flotation is viewed as the most likely option for United Biscuits by those in the industry.

There has been a lull in stock market flotations over the summer but the autumn is expected to be a much busier time, with rumoured listings in store for many top brand names, including Moy Park.