AB InBev UK, a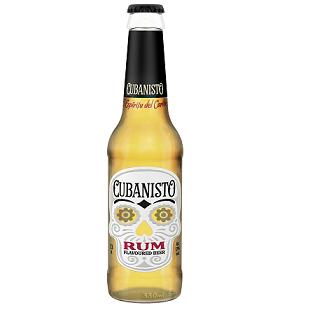 part of Anheuser-Busch InBev is set to introduce a new rum flavored premium beer brand - Cubanisto - in the UK.

Packaged in a 330ml bottle featuring a UV-light sensitive coating, Cubanisto will be available for sale in on and off trade channels from 24 March 2014.

Cubanisto offers a fresh taste of citrus, orange zest and lime, with the aroma of caramelized cane sugar and treacle.

The new flavored beer will be available in the off trade in 3 x 330ml packs and single bottles. In the on-trade, the packing of the bottles will feature bottle glorifiers, stencils and illuminators.

AB InBev UK senior brand manager Emily Kraftman said that Cubanisto is a brand waiting to be discovered by tech-savvy trend setters, and enjoyed when socializing and celebrating with friends.

"AB InBev has a track record of launching successful innovations, with Stella Artois Cidre in the UK being a great example," Kraftman added.