Belgian retailer De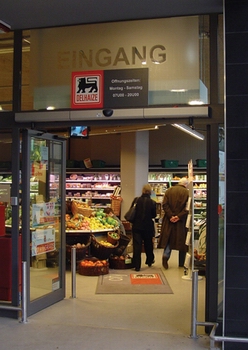 lhaize has debuted its first fully automated instore French fry machine in its Gentsesteenweg supermarket in Brussels, according to local reports.

Utilizing frozen potato chips, the machine first weighs and then fries individual 135g portions of the snack food, which are then sold for €2.50. Portions come with a fork, salt and a choice of sauces. The whole process takes less than two minutes.

The machine's operator, Breaktime Solutions, is automatically notified via SMS if the level of frying oil dips too low or if it needs to be replaced.