The French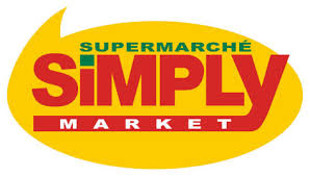 retailer Simply Market is proving itself to be a European leader in the large scale distribution of wine.

It has on offer, in the words of Auchan's chief wine buyer, Guy Maurin, 20 per cent more brands of wine than a supermarket traditionally would have (Simply Market stocks about 350). The company's annual wine sales increased by 5 per cent, compared to the average figure of 2 per cent for other French retailers.

Quality of produce and marketing lie behind the retailer's viticultural success: 50 per cent of its wines have medalled in the prestigious Guide Hachette.

Simply.fr, the retailer's e-commerce resource, allows customers to purchase wine online and have it delivered to their homes (though at present this only is available in Paris and the Petit-Couronne).

Perhaps the most successful wine promotion of Simply Market's is that of the Saint-Émilion wine Château La Gaffelière. To satisfy the demand, the retailer has purchased about 50,000 bottles of it.