Walkers Cho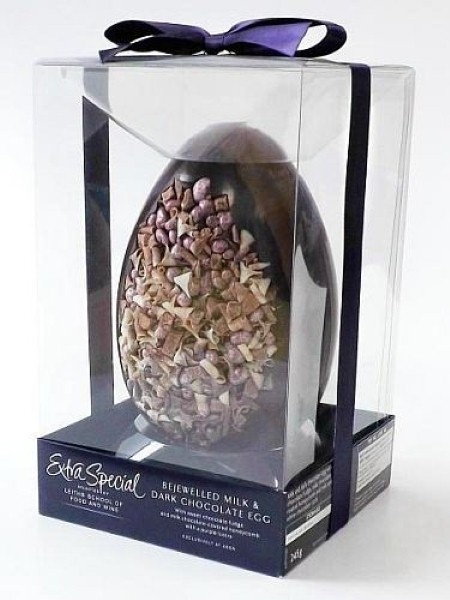 colates enlisted the expertise of Staeger to assist them with their packaging of the Bejewelled Extra Special Easter Egg exclusively at Asda. The Extra Special Egg selected by Leiths School of Food and Wine was highly decorated with inclusions so needed to have full visibility of the product on the shelf.

Staeger designed a crash-lock carton that is supplied flat which clipped into a printed board base, the plastic element of the pack is made from recycled PET (at least 50% post-consumer waste).

The design of the pack is quite simple but is neat and lets the product sell itself. A good looking Easter Egg along with tidy packaging provided a good result as the product sold out.