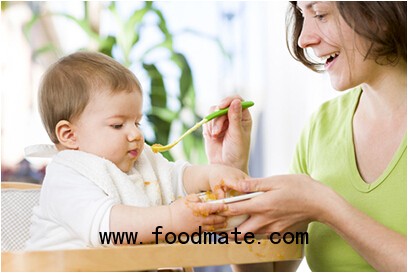 The Safe Food Campaign (SFC), which is sponsoring the petition, noted that the European Commission has

"I am sure I am talking on behalf of every parent in New Zealand when I urge the government to step up and protect our babies from dangerous pesticides that are currently present in baby food," said Alison White of the SFC.

The petition was submitted on behalf of more than 4,300 New Zealanders and urged the parliament to "match the European Union directives that processed infant and young children's food must not contain individual pesticide residues greater that 0.01ppm (mg/kg)." It was originally presented one year ago Friday.

In addition to the zero tolerance level request, the SFC asked the New Zealand government to adopt a more extensive baby food residue surveillance program. While the committee members noted public concern about the issue, they did not pursue the idea.

"Every five to six years, a mere eight samples of four different kinds of baby food are analyzed for pesticide residues, and this is absolutely inadequate," White said.

In the most recent survey completed in 2009, pesticide residues were found in more than 30 percent of baby food samples, the group noted, which was higher than the levels found in EU samples tested.

"New Zealand baby food had 533% more pesticide residues. The EU had an average of less than 6% of baby food samples positive for pesticide residues over 6 years," White stated.

SFC said it plans an information campaign during the week of June 15 to raise awareness about how lower levels of certain pesticide residues may affect a developing child and potentially disrupt endocrine or hormone systems.