The importance of multilevel governance, and actions promoting a healthy and ecological food behaviour, are increasingly recognised at an international level. Nonetheless, the actions which are most successful in pushing consumers to adopt both behaviours simultaneously are, as yet, unclear.
"We have carried out a study to evaluate consumer perceptions, experience and attitudes towards healthy food that respects the environment, (i.e. produced using eco-sustainable systems), as well as their choices based on four target behaviours: 1) reducing excessive food consumption, 2) eating less junk food, 3) eating more vegetable-based products, 4) reducing food waste," explains Annet Hoeak from the University of Canberra, Australia.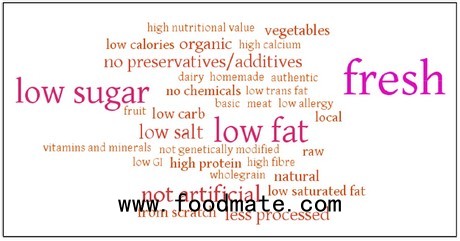 Online interviews have shown that the relationship between food and environment is rarely considered by consumers. The four target behaviours were mainly associated with their impact on health, except for wasting food. Participants were prone to choosing food that was less processed and with less packaging as they were sensitive to problems such as excessive packaging and the presence of chemical substances (additives and preservatives) in food.
In addition, other reasons behind food choices were connected to the reduction of food waste and excessive calorie consumption. Consuming more vegetable-based and less animal-based food does not seem to be an element conditioning consumer choices.
Consumers therefore feel the concept of healthy and ecological food is an acceptable element supporting food choices.
Health must remain the main principle behind the policies and actions regarding consumer behaviour, as personal benefit seems to have a stronger effect on consumer behaviour.
This work will continue to try and understand how to communicate and provide behavioural objectives in order to gradually change habitual behaviour.