The power of colour is irrefutable when it comes to making foods more appetising. Ceri Jones looks at the spectrum of today's natural food colourings, as they shake off their former limitations.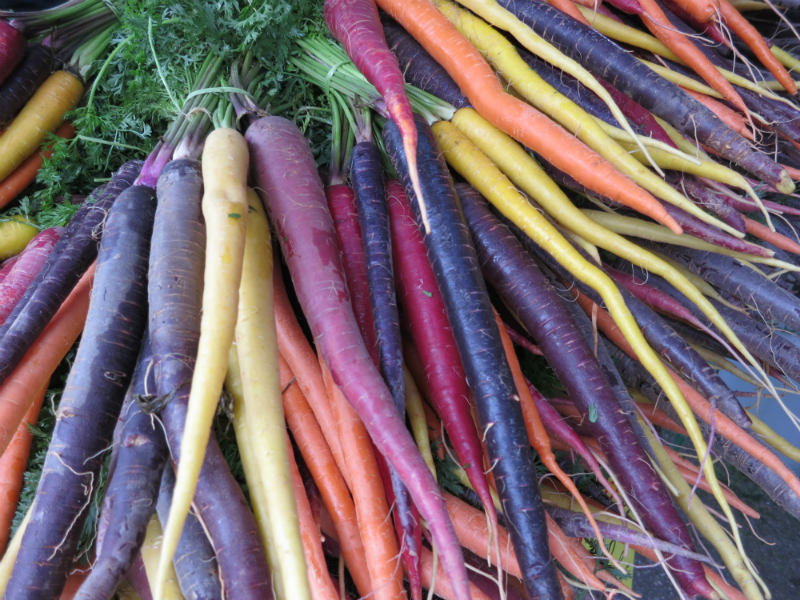 We eat with our eyes and a food's colour can quickly indicate flavour and freshness, and help consumers discern between a healthy or fun snack. The easiest way to create a specific tone that won't degrade is to use additives – a common practice – but the growing demand for clean labels, fuelled by deep mistrust, is driving manufacturers away from familiar colouring chemicals.
While certified synthetic colours are safe for consumption, doubts arose following the infamous Southampton Six study in 2007, when researchers claimed to have proven a link between six colour additives and hyperactivity in children. Although these chemicals are still permitted under EU law, products containing them must carry a warning, deterring many shoppers and all but eradicating their use. Natural food colourings seem the obvious alternative, so why isn't everyone using them?
Natural colourings have a rocky reputation from their early days of pallid, unstable colours – but this has changed.
GNT has been operating for 40 years and offers clients a whole rainbow of bright, appetising hues for any medium. Through its EXBERRY business, the company doesn't make food colourings but, rather, colouring foods. Head of group marketing, Guido de Jager, says: "We colour food with food, so you can eat the colour from the beginning to the end." The company has a network of farmers that grows GNT's own seeds and harvests the goods, which are taken to the processing facility for mashing, filtration and concentration.
"Then we combine certain raw materials – two or three, depending on the colour we need – to get the right colour shade and hue," de Jager explains. "And we measure them with so-called LAB values to make sure we get exactly the colours that they [clients] ordered and expect, and they don't have to worry about different harvests or different fields."
But how has the quality changed over the last four decades? "We have learnt different things on filtration [and] concentrating the raw materials," says de Jager. "And we came across new raw materials over time so, in the last decade, one of the bigger, newer introductions for us was the black carrot, which proved to have beautiful red colours that could replace other colours."
These potent fruit and vegetable concentrates do not affect flavour or composition, and can be listed on the label as fruit and/or vegetable juice for colouring.
A long-standing criticism of natural food colourings is the inability to match the hues achievable with synthetic additives. De Jager argues: "We can pretty much do all colours for all applications – there are a couple of white spots. One that everyone knows is blue in beverages."
Despite EXBERRY successfully using spirulina algae to manufacture the colour blue for foods, beverages remain a stopping point. "If used in a beverage, with the way that the beverage is processed and its composition – the pH value and acid value – [spirulina algaes] just don't survive over a certain temperature," explains de Jager.
However, he adds that there can be ways around this: "We usually work together with our customers to see if we can find out what would be the best point in process to add our colouring foods [i.e. adding algae at the very end instead of the beginning], then maybe the temperature is already down and you can more easily add it there."
Using a range of raw juice concentrates and this more considered blending process, EXBERRY says it can produce a consistent colour across water and oil-based liquids, creams, pastries and confections. While, for now, blue beverages are a conundrum, the emergence of new ingredients and improvements in technology suggest that this will not always be the case.
A further consideration for manufacturers is cost. "Some [colours] have no price difference while some have: it depends on the raw materials that we use," says de Jager, and this is hardly surprising considering the time taken to grow and harvest the foods, even before turning them into additives.
"Artificial colours are low in cost and easy to handle, so that's a reason that they've been used in the past, and when we started with colouring foods the quality wasn't always as good as it is now. It wasn't as stable, but we learned a great deal in the last 40 years." To reassure clients, the company now provides stability tests, exposing colours to extremes such as heat and light to guarantee longevity. "We really help our customers from the beginning to the end," says de Jager. "It's more of an integrated service that we offer than just the colour."
This type of integrated service will be essential for some businesses. Consider Kraft's Mac & Cheese recipe change, which went relatively unnoticed until announced months later, demonstrating that with careful reformulation even iconic colours that carry consumer connection can be recreated naturally and receive a positive response.
And proving that, while cost is important, it's not a prohibiting factor, discount store Aldi Australia was the first supermarket in the country to ban synthetic colour additives, removing them from its private label products in 2011, followed by its US stores four years later.
There are many reasons for brands to use natural colour additives, and it will take time for manufacturers to transition to clean label ingredients while retaining brand identity and connection, but the rewards of going natural appear to worth the risk. With major brands championing the movement, and developers improving colour processing technology, it appears that natural colouring foods can be affordable and successful.