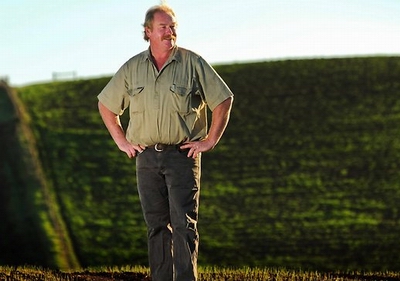 After five months of uncertainty, Simplot Australia announced this morning its Devonport frozen vegetable plant would stay open to fulfill contracts with Coles and Woolworths.

However, it will close by 2019 if significant savings cannot be made.

Simplot's Bathurst factory plant, in New South Wales, is being downsized.

Simplot managing director Terry O'Brien said the looming trade waste upgrade at Devonport also represented a potential closure factor despite TasWater's pledge to work with the company.

The factory has a permanent staff of 160 and about 200 casual workers and seasonal workers will bear the brunt of the austerity measures.

The Rudd Government had promised Simplot $18 million to help secure both plants.

Mr O'Brien is talking with new Primary Industry Minister Ian McFarlane today and unions hope the new government will at least match that commitment.

The State Government today put up $500,000 for capital upgrades.

The 140 vegetable growers who supply Simplot have welcomed news their produce will be needed for at least another three years.

But they will continue talks to try to save their industry, which continues to be threatened by cheap overseas imports and lower operating costs in countries such as New Zealand.

Tasmanian Farmers and Graziers Association vegetable council chairman and Simplot grower Andrew Craigie said farmers could not control what happened after their produce arrived at the factory gate.

"But by no means will discussions with Simplot drop off," Mr Craigie said from his Sassafras farm.

"The best analogy I can come up with is that we have been told we have a terminal disease but there is a treatment.

"That treatment could kill -- but if we refuse, we could also be goners."

He said three years was a reasonable timeframe but five years would have given growers more confidence to invest in technology and equipment to streamline their own operations.

The Australian Manufacturing Workers Union said it was unlikely the wages of the permanent staff would be cut but they might need to have more modest expectations about any increases.

Tasmanian AMWU secretary John Short said talks needed to continue to ensure Simplot was genuinely addressing sustainable productivity measures and not just trying to cut costs by attacking workers' conditions.

"We are talking about highly skilled workers, not just factory hands. Many are Certificate III level and work with microbiology and with robots and other technology," Mr Short said.