Food manufacturing gia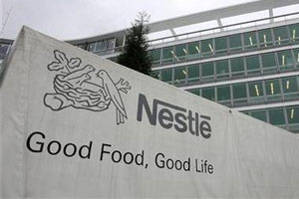 nt Nestle has decided to end its Willy Wonka range of chocolate bars.

Production will end this summer, said the Swiss group.

The Willy Wonka line was relaunched late last summer accompanied by a £3.6 million marketing campaign.

At the time of the launch, Nestle said it was looking to build a sustainable brand of chocolate bars.

The Wonka product is available in 100g sizes and comes in three flavours.

Although retail sales exceeded £16 million to May 24, according to IRI figures, sales began to fall off from an initial £3 million per month to around £1 million per month.

Consumers love novelty and innovation in confectionery and this sits perfectly with a brand such as Wonka, said Nestle this month.

The chocolate brand will still be available in UK and Irish food stores for much of this year.