Seeka is one of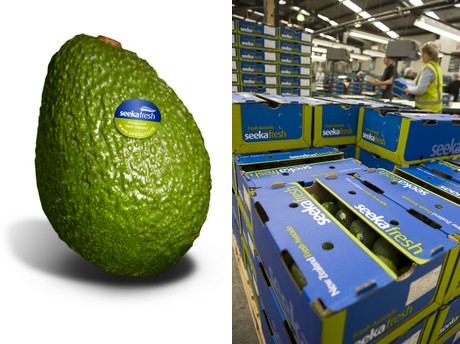 New Zealand's largest fully integrated orcharding and post-harvest company handling kiwifruit, avocados and kiwiberries. The company orchards over 1000 ha of managed or leased orchards with private growers supplying from approximately another 1000 hectares.The Company expects to pack between 20-21 million trays of kiwi this season, a fifth of the New Zealand crop.

In addition to supplying Zespri, Seeka has collaborative marketing arrangements in place for kiwifurit in Malaysia and China and markets class 2 product in Australia under the SeekaFresh brand.

Seeka are also avocado orchardists and marketers, producing around half a million trays, although Chief Executive Michael Franks reckons 2014 could see this almost double the normal production due to an on-year. The avocados go to Australia and Japan and will be exported to Asia for the first time this year. Seeka is actively looking for new markets for its avocados and are working on marketing collaborations.

Another first for 2014 is the kiwiberry. Seeka will be supplying primarily the Australian market but also the Singapore, Taiwan and Chinese markets in conjunction with FreshMax.

The company also has 7 packhouses through the country, with the latest in automated bulk packing technology and photo grading equipment and extensive coldstore facilities.

In 2013 Seeka expanded their supply base in Northland, increased the SeekaFresh Australian marketing programme, and opened a coolstore in Port Tanjung Pelepas in Malaysia. Seeka is listed on the New Zealand Stock Exchange under the company code SEK.