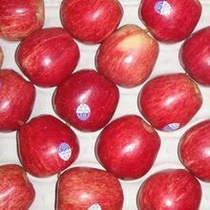 New Zealand Trade and Enterprise (NZTE) has introduced Royal Gala apples at Fresh Produce India, a forum for the food industry, organised here recently.

Demand for 100 per cent Pure New Zealand apples in India is booming as new trade statistics indicate a 90 per cent increase in apple exports to India year-on-year to December 2012.

This is the second season that the Royal Gala apples from New Zealand have been available in India, providing counter-seasonal supply to domestic produce.

New Zealand cricketer Sir Richard Hadlee launched the brand in India in 2011.

Royal Challengers Bangalore and former New Zealand cricket captain Daniel Vettori introduced the new season of Royal Gala apples from New Zealand at Fresh Produce India in Bengaluru.

Alan Pollard, CEO, Pipfruit New Zealand, said that so far the apples have been selling well in India.

"We launched Royal Gala in Mumbai in 2011. Since then Indian consumers have fallen in love with the wonderful new taste. New Zealand's pest-free environment and dedication to advanced production techniques produces some of the world's safest – and tastiest – fruit," he added.

"New Zealand is world-renowned for its high quality produce. The growth shows that Indians are enjoying new varieties like Royal Gala when domestic produce is out of season. New Zealand is also working with apple farmers in India to build expertise in production efficiency," says Richard White, New Zealand's trade commissioner to New Delhi.

New Zealand apples are available in India from April to October.