After a few difficult months the chicory market seems to be scrabbling its way out of the ditch again. "Apart from a single upturn lasting a few weeks, the chicory market has been bad all year. Now it looks like the market will be a bit more positive," says Kristha Heibrink of Kwekerij LOF, from Espel. "The countries around us are making prices above a Euro. As Holland we are a little behind, but I believe the next few weeks will be positive. The sales are going well and almost all countries are on the market, from Italy to the US, the East Block to Israel."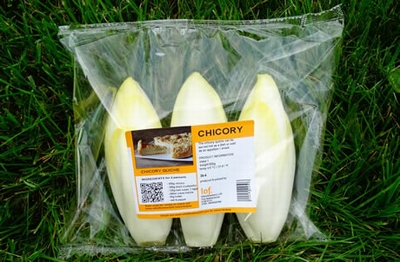 The saleswoman explains that the difficult chicory market is due to a total over supply on the Dutch and Belgian market. "Everyone had a lot of chicory root and despite the low price level, they pushed it. This had a negative impact on the price. The good Summer also wasn't good for the chicory consumption. Now it's important that we all come together as the chicory trade and try to realise a better price level. We have been doing this by supplying good quality chicory all year."

The sales of radicchio have recovered from the slump in recent months and are still going excellently. "Radicchio has been doing well for a while. Markets like Japan and America especially appreciate these exclusive vegetables. We are at the end of the radicchio season, but the quality is doing well," says Kristha.

The plantation has been under its own management since November 2010. Chicory plantation LOF, from Espels provides retailers, wholesalers, exporters, catering and fruit and vegetable specialists with chicory and radicchio every week. With eleven modern growing cells, the plantation provides its buyers with around 45,000 kg of fresh, residue free chicory crops every week, in 5kg EPS, boxes of 3 or 5 kg and in flowpacks of 300 or 500 grams, among others.

"From April this year we will be able to supply environmentally certified chicory and radicchio on demand. This is a reward for supplying a quality, healthy and socially responsible product," concludes Kristha.