US-based Danno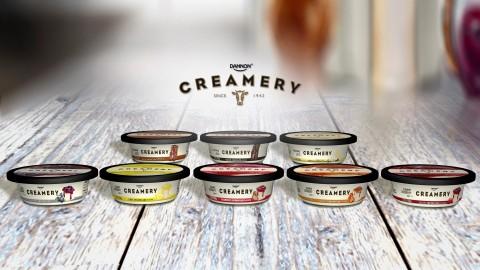 n is set launch Dannon Creamery, a brand of pudding- and cheesecake-inspired dairy desserts.

The range includes five cheesecake-inspired products - strawberry, blueberry, cherry, lemon, and caramel - made using traditional Greek yogurt and topped with delicious fruit sauces; and three puddings - milk chocolate, dark chocolate and vanilla -made with Grade A milk.

The Dannon Company chief marketing officer Sergio Fuster said Dannon Creamery is the launch of a new category within dairy.

"Living well means enjoying the simple things, like a great dessert, and Dannon Creamery reimagines what indulgence in the dairy aisle can mean. Dessert is about never compromising on taste, and we have created a smart option for indulgence," Fuster added.

Dannon Creamery will be available beginning this July, in 5.3oz cups for an MSRP of $1.69.