The Spani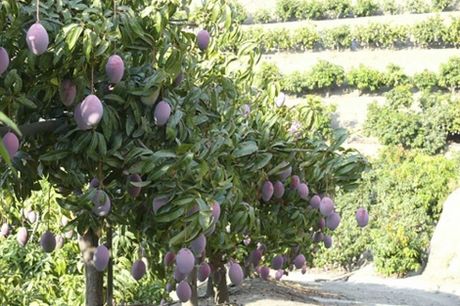 sh mango campaign kicked off in early August with the harvest and marketing of Tommy Atkins mangoes in southern Spain, but this variety is not among the most representative in Spain, as its cultivation has been declining year after year due to its low sales, which are mainly limited to the Spanish wholesale market through auctions.

It is in September when the harvest of the Osteen will start, whose production accounts for 90% of all varieties grown in Spain. Additionally, Kent mangoes are also produced and in the coming years the Palmer and Irwin will also be introduced.

For the 2014 campaign, the Spanish Association of Tropical Fruit Producers expects to harvest about 20,000 tonnes of mangoes, which is approximately 40% more than two years ago, mainly as a result of the entry into production of many young plantations.

"We cannot compare these prospects with last season's, in which between 60 and 70% of the production was lost due to low temperatures during the flowering," explains Miguel Gutierrez, president of the Spanish Association of Tropical Fruit Producers. "It was an anomalous year which resulted in a price increase of more than 1.70 Euro per kilo at origin due to the lack of supply, while in the 2012 campaign mangoes had reached an average of around 0.90 Euro per kilo at origin."

"This year we expect similar prices to those of two seasons ago, and even higher with the opening of new markets and the growth and consolidation of the existing ones," he added.

Meanwhile, according to Miguel Gutiérrez, the weather has had a very positive influence in the fruit's organoleptic qualities, as the spring has been mild and dry. "It will be an interesting year in terms of quality, sizes and ripeness, provided that the harvestings are carried out at the optimal time. It is important to stress this, as there are some growers, though not many, who have started marketing unripe Osteen mangoes, and this can damage the product's image in the market," he points out.

Spain's mango production continues to grow year after year and has already reached a large acreage. The country could actually manage to double its production over the next 5 years.